There's something about new crisp pages ( or old musty ones ) that ALWAYS makes me go weak in the knees .
Be it in the mess , in bus , in the loo or between classes ! I've finally decided to write about the roamnce of my life

:D
Actually ,the longest love affair of my life

, With dear old books .
( According to reliable sources ) , I had made so many people read out

"panchantantra" to me .. that when my 'mausi ji' actually tried to make up some lines ( instead of reading the book word by word ) , I actually pounced on her and gave her a piece of my mind ( and then some ) .
It started with 'champak' ( Sadly ,Shin Chan has taken over nowadays ).
It went on to 'amar chitra katha'

, 'phantom' comics ( Oh …still the sexiest man I've ever known ) and of'course Chacha Chaudhari ( Jab Saboo ko gussa aata hai … ) :D
I still remember the day in class 6th when Mrs.Bhardwaj threw a book at me ( oh , the joys of coaxing her to lend me a rare book out of the library … God bless the lady ! )
Turned out , it was some weird book called "Secret Seven" . And that's how Mrs.Blyton entered my life .
From "Famous Five" to "Malory Towers" and the "Five find outers" . I went on cycle trips ,roamed around on moors in caravans .And ( not to forget ) fell in love with ginger breads and scones :D
Then there was Satyjit Ray ( for those of you who might not be aware … the man could've been our Indian Doyle )
. Going on adventure trips with Feluda or Mr.Holmes was a delight in itself …
And who can forget

Mr.Ruskin Bond ? Oh , the way he can make you fall in love with Dehra and his Musoorie ..no one can !
Or R.K. Narayanan … my first glimpse of South India in Malgudi .
And no matter how many philosophies and "heavy" books one reads … Sidney Sheldon was , is and shall always be the best "story-teller" you can come across .
Khalid Husseini , the one book 'kite-running' genius !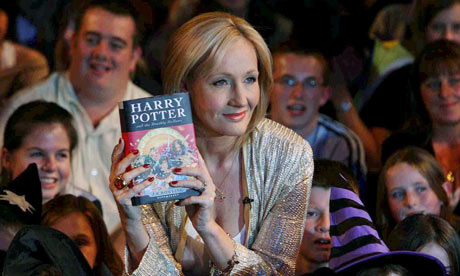 J.K.Rowling , for gifting me my childhood . The sheer presence of Harry Potter has been such a strong force in making me who I am today .
The strong willed , independent protagnists of Shivani .
Or the equally independent ( and yet coy and docile )women of Subhadra Chauhan .
There were biographies which struck a note . Mother Teresa , Navin Chawala … Indira Gandi by Katherine Frank . Mata Hari's by Yannick Murphy . Madhubala's by Kahtija Akbar .
And of'course , Umrao Jaan Ada :D
"The phantom of the opera" .Picked it up randomly , turned out to be the most romantic book I've ever come across .
Jhumpa Lahiri and Kiran Desai's MAGIC of those frozen streets abroad . And the lonely protagnist , weaving in and out of her dreams …
Thomas Harris' trip to the depths of human mind and it's darkness ..
Those nasty ( yet devilishly engrossing ) words of Shobha De ..
The historical and spiritual journeys with Mr.Dalrymple ..
And of'course , going bak to my epics with Ashok banker ..
There are SO MANY of them . A tiny book that made you lie awake all night .
A book you cuddled with , on a lazy winter morning …
A book you couldn't tolerate , and had to be kept aside ..
They'll always wait for you ,standing still .They'll envelope you ,take you afar into whatever land you might want to visit .
They'll teach you , guide you ,strengthen you. And never ask anythign back .
The best soulmate one can have :)
( I still wish I could write about the hundreds I am sure I have missed out on .. maybe some other time . After all , what's the hurry ? )